Business minded Legal Manager for LG Electronics
Business minded Legal Manager for LG Electronics
About LG
LG Electronics is one of the world's largest supplier and innovator in consumer electronics, home appliances and mobile communications with over 74 000 employees worldwide. LG Electronics is one of the world's largest producer of flat-panel televisions, audio and video products, air-conditioners, washing machines and refrigerators. Since October 1999 LG Electronics is represented in the Nordics. For more information visit http://www.lg.com.
LG Nordic corporate culture is influenced by the fast moving business we operate in and is characterized by a strong commercial orientation. You will experience a truly cultural diverse workplace working for one of the biggest companies in the world. We put high value in our colleagues and know the importance of having fun at work.
We offer
We offer an exciting role as a Legal Manager to the person who is a skilled lawyer with an entrepreneurial spirit and an interest in working close to the business.
In this role, you work with and are responsible for legal aspects the Nordic countries. The in-house lawyer will also be part of the company's management team. The company conducts global operations and, as a corporate lawyer in the Nordic region, has contact with the Group's other lawyers on various issues.
Tasks
The work will involve advice in all legal areas that are relevant to a broad business. The emphasis is on general contract and purchase law where you write, review and negotiate commercial agreements. Other important and common areas of law are competition law, consumer law, market law and company law. The in-house lawyer also has the role of compliance officer and is responsible for policies and regulatory issues. Here, the in-house lawyer gets the opportunity to be involved from ear to loaf, work long-term and contribute to the entire process.
Experience and personal qualities
The person we are looking for is a business-oriented lawyer with about 5 years or more of work experience as an in-house counsel and/ or from a law firm, with good legal knowledge and a business understanding. You will have a Master of Laws Degree from a Swedish university and strong communication skills both written and spoken in Swedish and English. Since you will be working in an international environment we believe you have international experience. The role requires integrity, independence and a solution-oriented attitude, as well as the applicant being positive, outgoing and trustworthy.
How to apply
In this recruitment, we are cooperating with von Feilitzen & Partner. For more information please contact Rosita von Feilitzen at +46 73 540 57 07. Welcome with your application in English including CV, personal letter, diploma/degree and class rank/grades to www.vonfeilitzen.se as soon as possible. Applications are being evaluated continuously and interviews conducted on a rolling-base.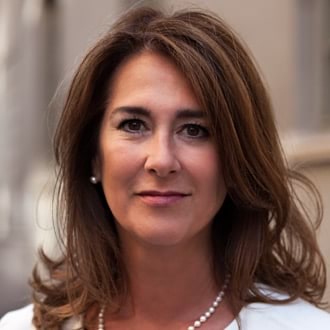 Om von Feilitzen & Partners
Rekrytering av specialister och generalister inom juridik.

Vi är ett litet specialiserat rekryteringsbolag som arbetar med seriösa företag. Vi har arbetat med juristrekryteringar sedan 2001 och har lång erfarenhet av att rekrytera jurister.
Vi erbjuder kvalificerat stöd inom områdena rekrytering och karriärutveckling. Vi bidrar till kundens utveckling i olika faser genom att tillföra, utveckla och/eller frigöra kompetens.