Legal Counsel to Fortum Consumer Solutions, Stockholm or Göteborg
Fortum Consumer Solutions is the leading consumer business in the Nordics. We are offering our ca 2.4 million customers energy related services across several well-known consumer- and SME-facing brands, such as Fortum, Hafslund Strøm, NorgesEnergi, Göta Energi, Kotimaan Energia and Fortum Charge & Drive. Through strong cross-functional collaboration, sustainability focus and agile and lean working methods, we strive to make our customers' increasingly digital lives easier with our services.     
Legal Counsel
We're looking for a proactive, pragmatic and service minded Legal Counsel with excellent legal skills to join Fortum Corporation's Legal team in Sweden. As a Legal Counsel for Fortum Consumer Solutions, you will work closely with the Consumer Solutions business team, advising on a broad range of legal matters relating to contract law, privacy, sales and marketing of electricity and related services as well as development of new digital services. 
You will work in close cooperation with Fortum's Legal team based in Finland, Norway and Poland. In your role you will be reporting to Head of Legal for Fortum Consumer Solutions. You will be based in either in Stockholm or Göteborg, Sweden.   
Duties and responsibilities
Providing legal advice and training to Fortum's consumer business on matters relating to consumer protection, marketing law and electricity market regulation and privacy. 
Working in close cooperation with Fortum's Privacy team in ensuring the implementation of Fortum's privacy program and general GDPR-compliance.
Drafting and negotiating of technology license and digital service agreements, related end user terms as well as procurement agreements.
Supporting general corporate governance and compliance processes in Consumer Solution in Sweden.  
Qualifications 
You have a Master of Laws degree and preferably 3 to 5 years of relevant working experience in a law firm and/or as an in-house counsel in an international environment. You are fluent in Swedish and in English. 
You are business-oriented and able to provide practical and solution oriented legal advice. As an organized person you are able to prioritize your tasks and manage deadlines. You have great communication skills and a team-player attitude. 
We can offer 
As a member of Fortum's Legal team you will be able to work in an independent and challenging role and will have an opportunity to develop yourself as a legal professional in the crossroads of digitalization and energy sector's transformation. You will work closely with legal and business colleagues throughout Fortum's international organization and get an insight into industry that is adapting to the global megatrends of climate change, resource efficiency and urbanization. 
Interested? 
In this recruitment we are cooperating with von Feilitzen & Partners. For further information please contact Rosita von Feilitzen at +46 73 540 57 07. We welcome your application, including CV, personal letter, diploma/degree and class rank/grades to www.vonfeilitzen.se. We plan to fulfill the position as soon as the right candidate is found. Please submit your application as soon as possible. 
We look forward to hear from you! 
About us 
At Fortum we drive change where it matters. We are a European energy company providing our customers with electricity, gas, heating and cooling as well as smart solutions to improve resource efficiency. Together with our subsidiary Uniper, we are the third largest producer of CO2-free electricity in Europe. With around 19,000 professionals and activities in more than 40 countries, we have the competence and resources to grow and to drive the energy transition forward. We strive to make an impact through a culture of open leadership, curiosity and continuous improvement. Do you want to take an active role for a cleaner world? Come lead the change with us!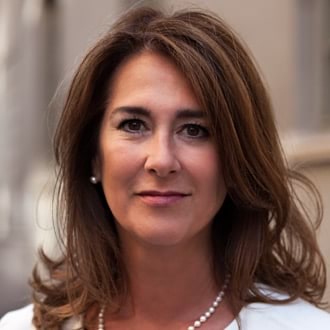 Om von Feilitzen & Partners
Rekrytering av specialister och generalister inom juridik.

Vi är ett litet specialiserat rekryteringsbolag som arbetar med seriösa företag. Vi har arbetat med juristrekryteringar sedan 2001 och har lång erfarenhet av att rekrytera jurister.
Vi erbjuder kvalificerat stöd inom områdena rekrytering och karriärutveckling. Vi bidrar till kundens utveckling i olika faser genom att tillföra, utveckla och/eller frigöra kompetens.