Legal Counsel to IBM Sweden
About IBM:
We believe that through the application of intelligence, reason and science, we can improve business, society and the human condition, bringing the power of an open hybrid cloud and AI strategy to life for our clients and partners around the world. Restlessly reinventing since 1911, we are not only one of the largest corporate organizations in the world, we're also one of the biggest technology and consulting employers, with many of the Fortune 50 companies relying on the IBM Cloud to run their business. At IBM, we pride ourselves on being an early adopter of artificial intelligence, quantum computing and blockchain. Now it's time for you to join us on our journey to being a responsible technology innovator and a force for good in the world.  
What we offer:
You will become part of an experienced and highly appreciated Nordic Legal Team and report to the Nordic Legal Counsel based in Kista. The Nordic Legal Team works closely with the company's business units. The working environment is very international and the Nordic Legal Team is an integrated part of a global legal organization offering vast opportunities for learning and skill development.  
Your main responsibility will be to support the Swedish business by negotiating and providing legal advice relating to different types of IT-services agreements including Cloud & AI services and a wide range of IT consultancy services. Your role may also involve some work within other areas of law such as labour, marketing and corporate law.
A proactive work approach with a strong sense of ownership and leadership is important to succeed in the role. A growth mindset is key since you will have the opportunity to continuously learn and build expertise.
What we are looking for:  
Commercial lawyer with a strong interest in contract drafting and negotiations
Ability to show integrity under pressure and balance the requirements of different internal and external stakeholders
Problem-solver with an ability to find creative legal solutions to complex issues
Hands on and can-do approach
Agile with a strong sense of ownership and leadership
Master of Laws Degree from a Swedish university and a minimum of 5-10 years of professional experience as a lawyer, preferably from a well-renowned law firm or from an in-house counsel role
Strong communication skills and working proficiency (verbal/written) in Swedish and English.
How to apply:

In this recruitment, we are cooperating with von Feilitzen & Partner. For more information please contact Rosita von Feilitzen at +46 73 540 57 07. Welcome with your application in English including CV, personal letter, diploma/degree and class rank/grades to www.vonfeilitzen.se as soon as possible. Applications are being evaluated continuously and interviews conducted on a rolling-base.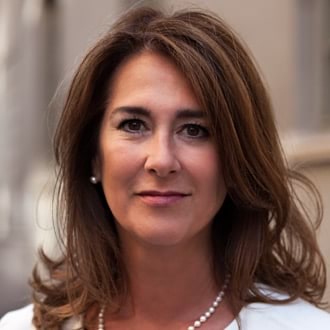 Om von Feilitzen & Partners
Rekrytering av specialister och generalister inom juridik.

Vi är ett litet specialiserat rekryteringsbolag som arbetar med seriösa företag. Vi har arbetat med juristrekryteringar sedan 2001 och har lång erfarenhet av att rekrytera jurister.
Vi erbjuder kvalificerat stöd inom områdena rekrytering och karriärutveckling. Vi bidrar till kundens utveckling i olika faser genom att tillföra, utveckla och/eller frigöra kompetens.